2019 Plans
At the moment I am booked to lead the following wildlife tours in 2019:
March: Morocco (Honeyguide) – see blog and detailed report
May: Camargue (Honeyguide)
July: Spanish Pyrenees (Naturetrek)
If you are interested there are likely to be spaces remaining on each of these, except perhaps The Camargue. Please contact the companies directly for more information
Honeyguide www.honeyguide.co.uk
Naturetrek www.naturetrek.co.uk
I will be posting more details of these in due course.
Below are links to the tour reports from some of the previous trips I have led, to give you an idea of what you might see, or might be missing!
Menorca – Spring 2018 Autumn 2016   Autumn 2015(recce)  Autumn 2013  Autumn 2012(recce) Spring 2011 Spring 2010 Spring 2009  Spring 2002  Spring 1998
Spanish Pyrenees – Summer 2018  Spring 2018  Summer 2017   Summer 2016(Naturetrek)  Summer 2016(Honeyguide)  Summer 2015  Spring 2014   Spring 2013  Spring 2011  Spring 2008 Spring 2006 Spring 2004    Spring 2003  Spring 2001   Spring 1999  Spring 1996  Spring 1993
Bulgaria- Western Rhodopes – Summer 2018  Summer 2015    Summer 2014   Summer 2012
Hungary – Spring 2017
French Pyrenees – Autumn 2018  Summer 2007  Summer 2005    Summer 2004  Summer 2003
Italy & Slovenia – Summer 2006   Summer 1997
Northern Cyprus – Spring 2008
Crete – Spring 2012   Spring 2007    Spring 2005 (and bird list)
North-east Greece – Spring 2000
Romania – Danube Delta and the Carpathians   – Summer 2009
Mallorca – Spring 1995 (and species lists)
Others reports, not available online, can be accessed direct from me on request:
Cevennes Summer 2017 Summer 1993
Mount Olympus Summer 1991 Summer 1989 Summer 1988
Cyprus Spring 1994 Spring 1993 Spring 1992
Algarve Spring 1989
Brittany Summer 1994
Crete Spring 1992 Spring 1990 Spring 1989
2018 Archive
Fancy joining me in the Rhodope Mountains of Bulgaria? 
Wallcreepers, lilies and more….
Well, you have missed your chance now. And we didn't find Wallcreepers…
Here is a link to a short blog about the week: and here is the full tour report.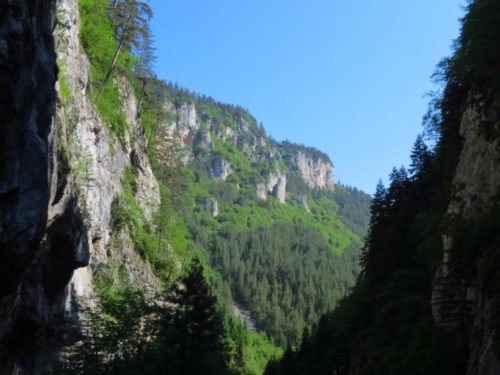 If ever there was a place in Europe which thrills the naturalist with the sheer diversity and abundance of everything – plants, butterflies and other insects, birds – all set within unspoilt upland landscapes, it is the Bulgarian Rhodope.
There are still a few places remaining on this summer's trip  20-27th June 2018, so you too could join me and my co-leader, the Bulgarian plant and conservation expert Vlado Trifonov, in our gentle exploration of the astounding riches of the area.
If you would like to more (or better still book!), please visit the Honeyguide website 
Other tours I shall be leading in 2018 are:
Menorca: April 13-20 – Honeyguide Wildlife Holidays – tour report and blog
Spanish Pyrenees: May 12-19 – Honeyguide Wildlife Holidays – tour report and blog
Spanish Pyrenees: July 4-11 – Naturetrek Wildlife Holidays – tour report and blog
French Pyrenees: September 5-12 – Naturetrek Wildlife Holidays. Blog and Report
Places may still be available on some of these: please contact the company directly for further information.