We now have a few items available for sale, featuring our original photos.
All profits will be donated to
Buglife    
  Saving the small things that run the planet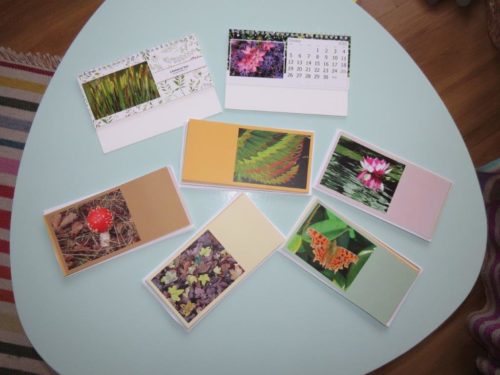 Desk Calendars
A very limited number of 2020 'A Botanical Year' desk calendars (page size 22 x 11cm), featuring 13 original botanical images.
Cost £5 (plus optional donation to Buglife)
P&P at cost – Free to Wivenhoe addresses
Postcards
22 x 11cm, each featuring one of our photos from 2019, set on coloured card. Space to write personal message on the front and the reverse. Each comes with its own white envelope.
Available singly at £1 each, or as a bundled set of the five different designs at £4.
P&P at cost – Free to Wivenhoe addresses
Please contact us through the website contact button, or by email to Jude on jmgibson1959@btinternet.com