Oh no!  Shock horror! That was our first reaction when we climbed the steps to the top of the sea wall at Manningtree today.  Instead of an expanse of mud with myriads of feeding waders we were greeted with an almost high tide!  Either tide tables aren't what they used to be, or (more likely) it was an early and exceptionally high tide, as it so often is around the time of the Hunter's Moon.
However, we need not have worried: we still managed a lot of 'birding' – watching them fly in on to the strips of salt-marsh on the estuary, to feed, preen, get frisky and all the things birds get up to, and as the tide came in further and covered everything, fly off again.
Cormorants hung their wings out to dry in their customary fashion, and Little Egrets struck their poses in elegant style, occasionally flying over showing their black legs and yellow feet to good effect.  Several species of gull put in an appearance – Great and Lesser Black-backed, plus Herring, Black-headed and  a single Common Gull.
Large flocks of Redshanks and Avocets entertained us with their fly-pasts, and hunkered down on the marsh and open water respectively. Lapwings flapped by and a few Brent Geese were seen too, along with larger numbers of Teals, Wigeons and a few Mallards.
Black-tailed Godwits put in a show just as the tide was at its highest, calling to each other in their inimitable 'Wit Wit' way, but the biggest surprise was a group of ten Greenshanks, usually much more solitary than this.
All this against a backdrop of Moorhens in the ditch to the rear of the seawall, singing Wrens and a shouting Cetti's Warbler in the scrub, and a lovely Red Kite circling leisurely overhead.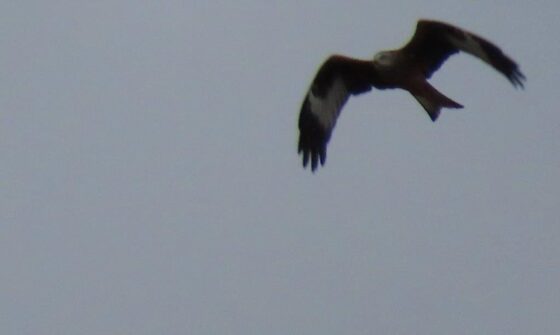 Of course, us being us, we also looked at any other wildlife we could find – plants including the bright yellow Tansy, a favourite with visiting insects and the beautiful Teasels, some containing a ladybird or two, perhaps already thinking of hibernating for the winter.
Common Reeds were starting to assume their autumn colours and Dog-roses were absolutely laden with luscious hips, presumably testament to our damp midsummer.
A Red Admiral flew overhead, a Harlequin Ladybird basked in a brief flurry of sunlight and on our way back down the steps we narrowly avoided standing on the largest of the chrysomelid beetles, Chrysolina bankii.
Having rescued the beetle, some of us retired to the local pub for a pint and bag of crisps and chat. All in all a very pleasant WildEssex event, in spite of the often rather dull and overcast (though thankfully dry) conditions – thanks all!