Three hours on a train brought us to a very hot and sunny Bath for a full day of exploration, after years since either of us had been there. And the first impression, particularly in the sun, set against blue skies, was a city defined by, almost hewn out of, its local geology: the beautiful honey-coloured oolitic limestone.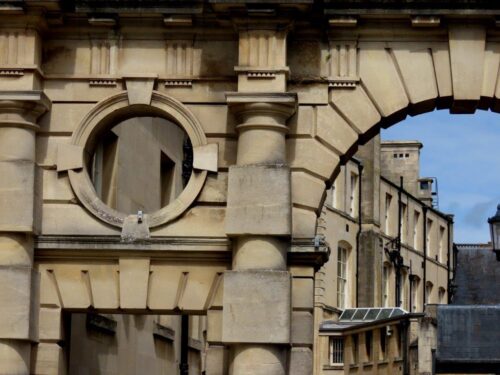 All the classic elements of architecture share the limestone in a remarkable, World Heritage display of geoconcordance, from the Abbey…
… to the Roman Baths (notwithstanding the considerable inducements not to sit on the stone shelves!) …
… to the Circus, with its wonderful quincunx of massive Plane trees (sadly under threat, we later learned) …
…and the Royal Arcade …
.. as well as less renowned vistas throughout the city.
So many 'cliffs', it is not surprising that there were Peregrines around, along with numerous Herring And Lesser Black-backed Gulls: Bath was renowned as one of the first locations where the inland, urban breeding habit of these 'seagulls' was recorded.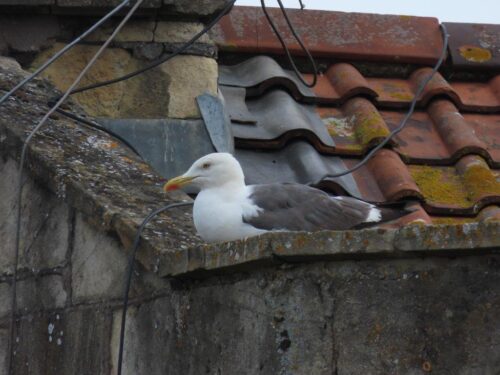 Given its location in a loop of the River Avon, bridges and riverscapes are another major feature:
Along the riverbank there was welcome dappled shade from many Tulip-trees, while several of the Sycamores where showing a remarkable infestation of Horse-chestnut Scale-insects: …
… and riverside flowers included Himalayan Balsam and Shaggy-soldier (both attracting insects) with another rapidly spreading non-native, Water Bent-grass.
Tumbling down from a higher level in a series of vertiginous locks, we walked along the Kennet & Avon Canal to Widcombe …
… one lock gate in particular being a lovely vertical garden, nicely complementing the village telephone boxes.
Last but not least the Botanic Gardens. Always a delight to visit such places, as much for the insects and other wildlife as for the plants themselves:
… including a single Globe Artichoke attracting the attention of a carder-bee, a Honeybee and a leafcutter-bee, all delving deeply and being liberally coated with pollen.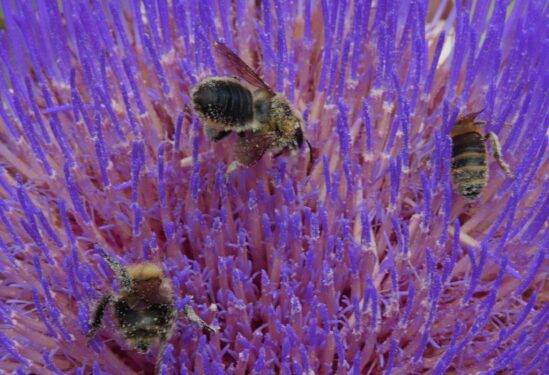 But then we were off, further west, into Wales…