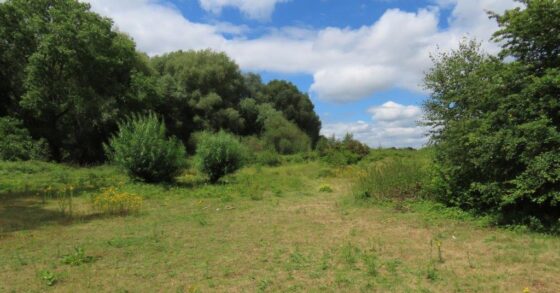 This last weekend, I had the pleasure of taking part in the British Naturalists' Association field weekend at Brandon Marsh nature reserve on the outskirts of Coventry.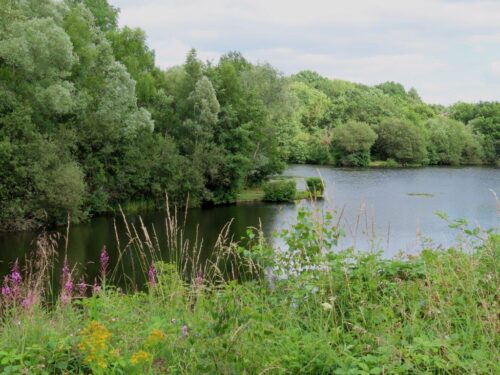 My first time at the site, Brandon Marsh is a flagship reserve of the Warwickshire Wildlife Trust, with an excellent visitor centre and a fantastic mix of open water, marshland, grassland, scrub and woodland, on remarkably what is almost entirely a brownfield, post-industrial site.
Brownfield sites are simply wonderful, supporting an incredible mix of habitats, plants and animals forming diverse multicultural communities reflecting the past history of the site and the vagaries of nature's efforts at rewilding itself, the randomness of colonisation. I have written about some such sites before, at Canvey Wick and Swanscombe, and to me Brandon Marsh ranks very highly amongst these.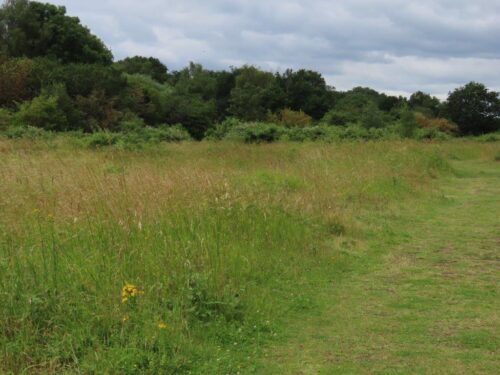 There are the more long-standing habitat patches, of woodland, grassland and marshland, those bits which survived the abuse of the 20th century, in this case extraction of gravel from the Avon valley river gravel deposits.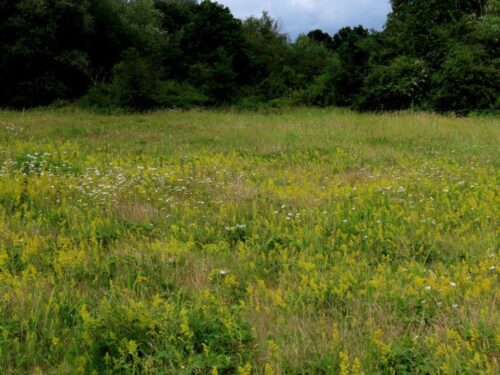 Those fragments of survival did so presumably by chance, because they didn't have economic deposits beneath them, but most of the area has been actively worked until just a few decades ago: it is the intimate mix of habitats, old and new, which really sets this reserve apart.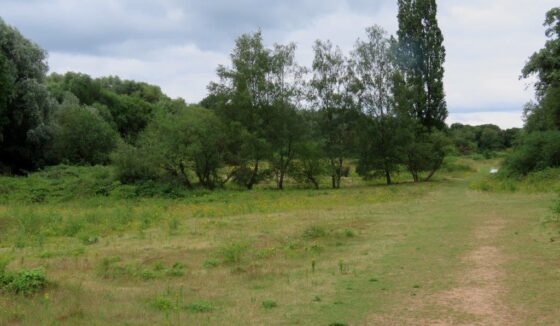 One of the curses of gravel extraction is that the voids created become valuable real estate for refuse and waste disposal. Fill them up and cap them off, and there is the additional income stream after the gravel has gone. But thankfully most of the pits here have not been subject to that. In just one place, called the Tip, is it like this, but thankfully the tip has been finished off with sand and has left with the passage of time some lovely, parched grassland behind. Plants such as Common Century, Ragwort and Perforate St John's-wort stand proud from the turf by virtue of their unpalatability to Rabbits, while other plants bloom at ground level or seek refuge from nibbling in the embrace of Brambles.
Non-native plants often form a useful, interesting and benign part of brownfield communities, but here, there are signs of what is an emerging problem nationwide: Alchemilla mollis. The new BSBI plant atlas shows just how widespread this has become in recent years https://plantatlas2020.org/atlas/2cd4p9h.9db. But even it is not all 'bad' – its flowers are attractive to flies and small bees, and its leaves are always attractive especially when bedecked with mercurial dewdrops…
Some of the more natural grassland remnants are covered in Yellow Rattle and Eyebright, Lady's Bedstraw and Common Knapweed, and both Common Spotted- and Great Butterfly-orchids.
Woodland too comes from two eras: Small-leaved Lime coppice is ancient, whereas the willow, Dogwood and Guelder-rose community around all water bodies is newly founded by comparison, from wind-blown and birds-sown seeds.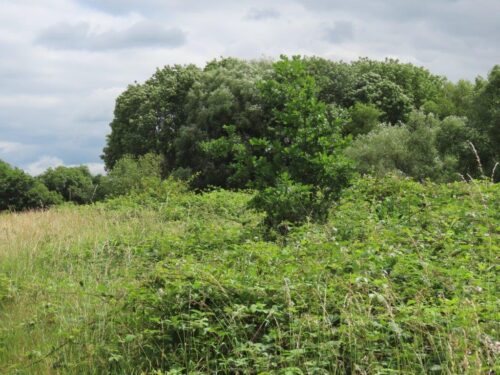 The damp woodlands have a distinctive ground flora of Enchanter's-nightshade, Tutsan and Great Horsetail.
And then wetlands themselves: flowing and still, shallow and deep, from rivers to pools, scrapes and lakes:
It is in and around the pools that birds are most apparent with for example Common Terns and Cormorants on the islands, through to Reed Buntings and Cetti's Warblers singing from the scrubby reedbeds. And here too, a distinctive new suite of native plants, from Meadowsweet to Purple-loosestrife.
It is the incredible intermixture and diversity of habitats that give Brandon Marsh its significance: the range of insects is one its more important features. Ringlets, Small Skippers, Red Admirals and Commas were all in abundance…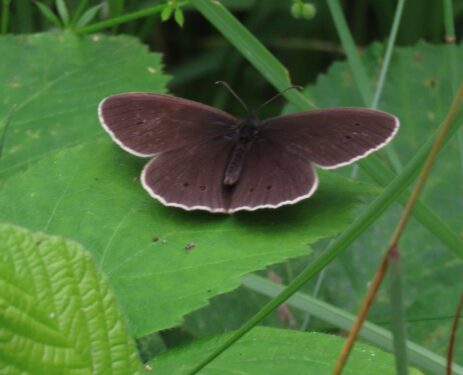 … the moth trap we ran a produced a good haul, including such crowd-pleasers Elephant and Poplar Hawk-moths and Buff-tip, along with Pebble Prominent and Minor Shoulder-knot among many others.
Other invertebrates included dragonflies and damselflies, reflecting the local availability of water bodies, with Brown Hawker and Emperor dragonflies, Red-eyed and Common Blue Damselflies and an amazing display of male Banded Demoiselles fluttering around the Brambles provocatively as the ladies looked on. And of course much more, from free-range micromoths to Cinnabar caterpillars and Hogweed Bonking Beetles:
One of the great things about Brandon Marsh is that it is NOT filled with rarities: in reserves with rarities, those tend to overshadow everything else in terms of attention and, all-too-often, resources for management, Rather, it is a "cornucopia of the commonplace", the sort of place that is admirably suited to teaching and learning, as we were, about all aspects of the natural world.
As well as moth-trapping, we held workshops on everything from microscopy to grass identification (here demonstrating the fringe-ligule of Common Reed) and twilight batting for those able to stay awake. That didn't include me, sadly, and I missed out on numerous bats flying and feeding and also Glow-worms. Another year!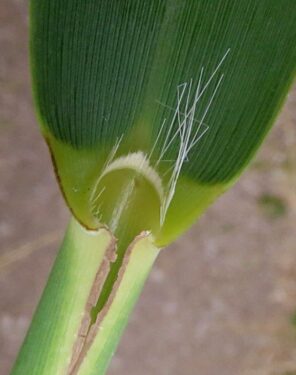 All-in-all, Brandon Marsh is a wonderfully diverse site, despite (or actually, because of) its industrial origins, a credit to the Warwickshire Wildlife Trust. Well worth a visit, it proves how nature can heal itself given the opportunity. And that is a hope that all of us must keep alive as such tumultuous, maybe terminal, times of our species' tenure on Earth.
To find more about the BNA and what it can offer you, please visit our website British Naturalists' Association – The National Body for Naturalists (bna-naturalists.org)