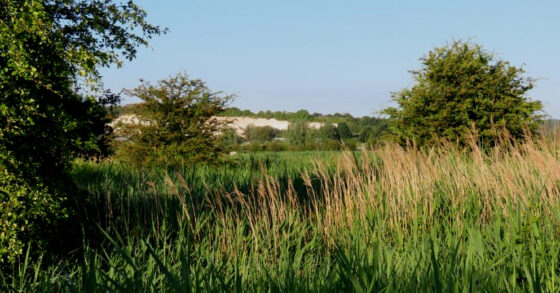 A little over a year ago I was helping Buglife prepare its case for the notification of Swanscombe Marshes as a Site of Special Scientific Interest, following my work twenty years ago to achieve exactly that for a much smaller but similarly anthropogenic site, Canvey Wick. Earlier this week, I finally had the opportunity to get to see the site, and I was not disappointed. Swanscombe lived up to the impression from the bucketloads of invertebrate, plant and bird records – it was Canvey Wick on steroids!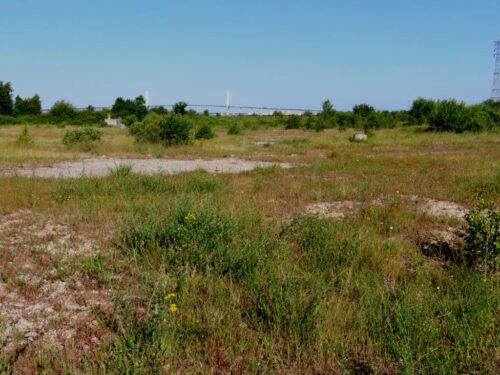 It is not your classic wildlife vista of dense forests or soaring mountains or tumbling waterfalls – it is a typical south eastern, coastal, post-industrial landscape, riven by the electricity lines we all depend upon…
… including what is reputedly the largest pylon in the country…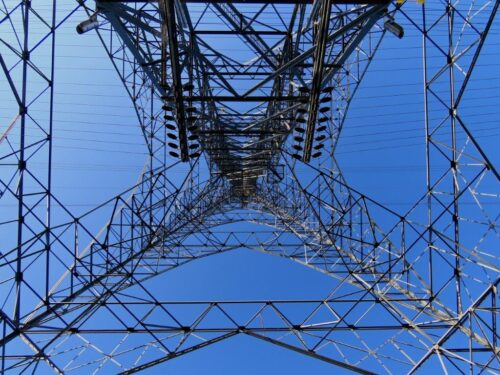 And I loved it: brownfield habitats growing on a diverse array of artificial substrates, from boulders to fuel ash to concrete (modern day mountain screes, soda lakes and karstic limestone), interlaced with coastal wetlands, grazing marshes, reedbeds, saltmarsh and developing scrublands.
On a very hot day, the birdlife was still abundant and vocal with Common and Lesser Whitethroats, Reed Buntings, Skylarks, Linnets and Goldfinches, Reed and (numerous) Cetti's Warblers all in song, along with a couple of Cuckoos. All pretty standard fare perhaps for such sites, but with even common birds now popping up on the Red List, an impressive chorus indeed.
Botanically, the diverse flora was an alluring mix of natives and aliens, of weedy species, scrub and meadow plants, chalk-lovers and coastal specialities: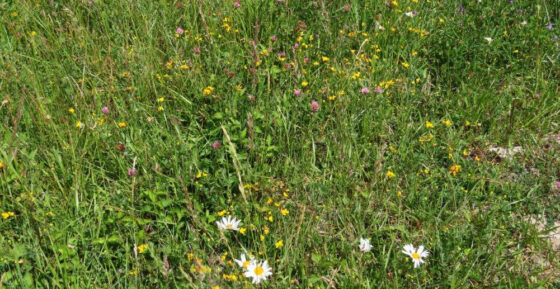 Four types of orchid, including the Wasp Orchid variety of Bee Orchid spoke of the propensity of orchids to spread around the landscape as dust-like seeds, able to exploit chalk-rich soils wherever they occur…
Peas of all sorts, from Yellow Vetchling to Lucerne in all its colour forms, abundant Narrow-leaved Birdsfoot-trefoil to Kidney-vetch and many more…
Attractive grasses like Annual Beard-grass, a scarce native of arid upper salt marshes, and something I haven't seen for quite some years…
Reliable nectar and pollen in the shape of Oxeye Daisy and Salsify…
And so much more:
The floral riches and bare ground basking opportunities meant that insects and other invertebrates were also everywhere: the air was buzzing!
Something of interest at every turn, reflecting the diverse range of human uses made of this area throughout its history. Built on the detritus of the 20th century, Swanscombe is a vision of a world after Man  – and it is doing very well, thankyou! Therein lies the hope. That is why we cannot allow this world that has forged itself so richly to fall victim to the greed of the 21st century. A glorified funfair for the unthinking masses can literally go anywhere: the unique wildlife cannot. And everyone I spoke to on that day agreed with me…