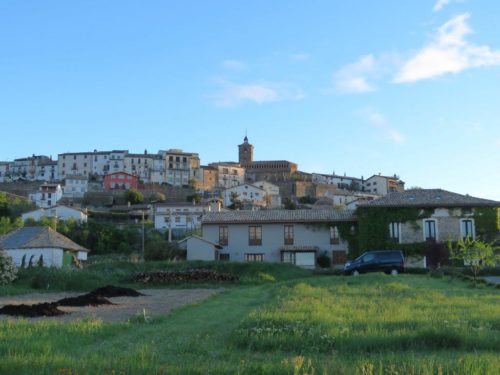 Despite rather inclement weather, with a strong, cold, northerly wind in the first few days, following on from a generally cold and late spring, the Spanish Pyrenees certainly lived up to its reputation as a European wildlife hotspot with Honeyguide Wildlife Holidays last week.
The day we arrived saw significant snowfalls above 1700m, so we kept low in the Canal de Berdún and the more southerly Pre-Pyrenees in the first half of the week, seeking some shelter from the wind. But the latter half was spent in the heart of the mountain, reaching 1600m in the glorious Aísa valley, where the floral displays rendered outstanding glacial landscape the best I have ever seen.
Bird migration was still under way, with Redstarts, Honey Buzzards, flycatchers and Common Swifts heading north, and the Rock Thrushes, Bee-eaters and Golden Orioles were just setting up home, lending drama to the resident Griffon Vultures and Lammergeiers…as if any further drama was needed! The gory Griffon feeding frenzy on a recently-dead horse by the roadside showed nature's recyclers at their best (and worst), but at least it was a free-range event, not a staged feeding opportunity.
Low down, around our base at Casa Sarasa in Berdún, the Badlands were blooming with a rich array of flowers, brightening the arid, marly landscape; these included a good range of orchids, including Lady, Military, Burnt, Champagne and several Ophrys species and hybrids.
Higher up, the flowers were if anything even more showy, with Elder-flowered Orchids, Spring and Trumpet Gentians, primulas, buttercups and a host of other delights, studding the turf with splashes of intense colour.
Late spring should be a good time for reptiles, amphibians, insects and other invertebrates, although this year certainly lacked the volume of warmer springs. But some provided other highlights of the trip, including a couple of confiding, pristine Spanish Festoons and an equally confiding smart male Green Lizard.
And then there was the moth trap, a great feature of Casa Sarasa over the past couple of years, which benefits from the appropriate licence as required in Spain. We managed three nights' trapping, although the first was very unproductive. The second also had few moths, but three of these were Giant Peacocks – quality not quantity!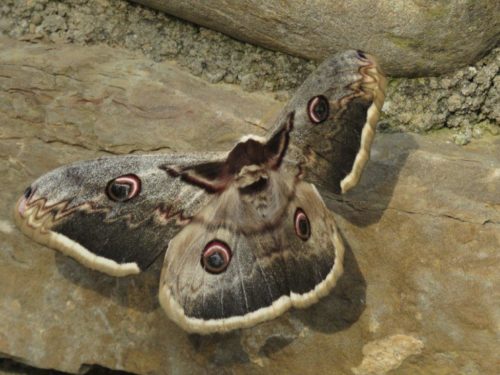 And then the third night surpassed all expectations: two more Giant Peacocks, two Tigers (Cream-spot and Chaste Pellicle), and three Hawks (Small Elephant, Privet and Spurge).
And topping the lot, a Spanish Moon Moth, an icon of the Pyrenees, the Lammergeier of the moth world, a veritable flying Art Nouveau brooch. My third ever, and made me a very happy man!
The world's happiest man!! pic.twitter.com/45tPh7Oqfb

— CasaSarasa (@SarasaCasa) May 18, 2018
As always with Honeyguide, a contribution is made by every participant on every tour to a conservation project in the places we visit. The recipient on this tour is SEO Aragon, the Birdlife Partner in the region, which does so much to protect and manage habitats for birds and other wildlife. I am proud to help support this work. But why is it not industry standard to put something back into the places a tour company visits. Honeyguide may only be a small company, but I like to hope it is leading the way, and that eventually all others will follow suit. Given that tourism is essentially exploitative, isn't it right that every provider should do what they can to safeguard its most important assets: its destinations?