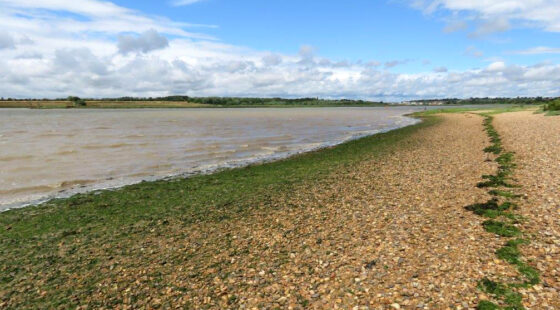 The Wild Side of Essex returned to the north of the county in July, with one walk each on the Colne Estuary and at the Naze. As has been customary this 'summer', the weather was a mixed bag, but the wildlife still performed admirably…
Our day on the Colne early in the month, ostensibly midsummer, was unseasonably windy, sometimes cool, sometimes humid, and often rainy…all in all, quite challenging conditions for wildlife-watching. Even the birds seemed to think it was autumn, with a hundred or so Icelandic Black-tailed Godwits (most in good russet plumage, and presumably failed breeders), and smaller numbers of Curlews and Redshanks.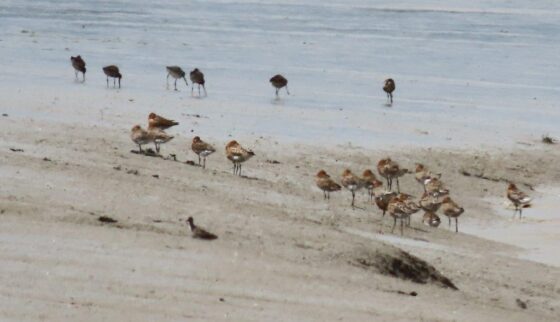 The first fledgling Black-headed Gulls were out and about, and we got great views of Reed Bunting, Stock Dove and Song Thrush in sheltered spots. Common Terns were actively commuting overhead, taking fish they had caught on the estuary inland to their gravel pit breeding sites, and there were lots of Swifts hawking over both Shipyard and Church, as the sound of a barking Muntjac drifted over from the far side of the estuary on the stiff southerly wind.
The saltmarshes bloomed with Sea-lavender, Sea-purslane and Sea Beet, along with Cord Grass, Sea Plantain, Dittander and Golden Samphire.
Other exciting plants included Jersey Cudweed and Four-leaved Allseed on Wivenhoe Quay alongside beautiful patches of Mexican Fleabane, and Nodding Thistle, Wood Sage and Hoary Cinquefoil on the top of the Essex Alps, where Sweet Chestnut flowers were just emerging, filling the air with their mushroomy scent.
And even though insect activity was suppressed (Essex Skipper, Painted Lady, Emperor Dragonfly, Silver Y and Black-tailed Skimmer being the best), there were plenty of other things to see such as galls, leaf mines and fungi, albeit speaking more of autumn than summer!
The late-month Naze walk was altogether more summery (albeit grey at first), becoming but hot and sunny and eventually very humid. Always predictable of course is the fascinating geology, whatever the season, whatever the weather…
Many of the birds were distinctly sandy – summer-plumaged Sanderlings by the water's edge (with a few Dunlins, Turnstones and Ringed Plovers); Sand Martins breeding in the cliffs; and Sandwich Terns roosting on the beach.
A wide range of flowers attracted our attention, from the common (but beautiful in full bloom) Spear Thistle and Common Fleabane to the scarcer specialities Golden Samphire, Corky-fruited Water-dropwort and Hog's Fennel.
Stone Point was beginning to look especially flowery, the low dunes with Sea Rocket, Sea Mayweed, Prickly Saltwort and Sea Spurge, while a small proportion of the flowering Marram clumps was infected with Ergot.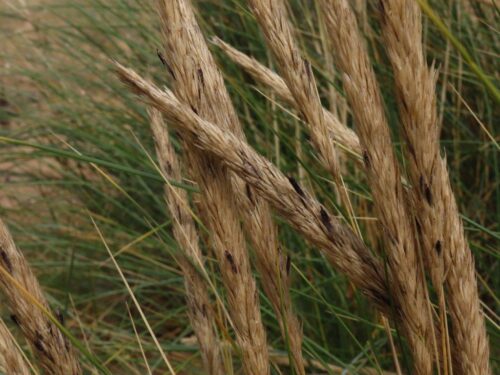 Common insects were in abundance …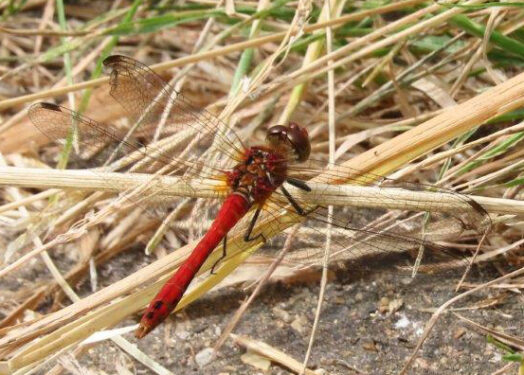 …while insect stars included the beautiful pink form of Meadow Grasshopper, a large (and fortunately quiescent) Saltmarsh Horsefly, and a tenacious Bee-wolf humping around its unfortunate prey, trying to locate its nest.
Something for everyone with @naturetrektours!