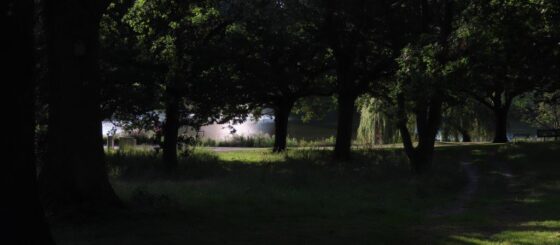 Towards the end of a sunny summer day, #WildEssex headed for Wivenhoe Park, home of the University of Essex. Landscaped around Wivenhoe House in the mid-18th century, the park boasts lakes and grassland, some now commendably being allowed to bloom through the season, providing for both flowers (like Common Knapweed) and insects, here the galls in thistles formed by the picture-winged fly Urophora cardui ….
…. but most importantly, a collection of magnificent trees from all over the world. The oldest, native Pedunculate Oaks, certainly pre-date the hall, and provide habitat for all sorts of wildlife, including cracks and crevices for roosting bats, as we saw at the end of the walk.
This summer all the oaks are afflicted by Knopper Galls, taking the place of the acorns, in densities greater than we have ever seen before. The Jays may go hungry this autumn, although the also very abundant beechmast may help compensate.
Other exotics included Red Oaks, Mulberry and Walnut, the latter with the most wonderful sweet smell when its leaves are scrunched. So too with the many conifers, Coast Redwood with the most invigorating resinous aroma, mixing bitter oranges with parsley. Much more alluring than the other two of the redwoods of the world, Giant and Dawn Redwoods, also featuring in the park, or the north African Atlas Cedar and mid-USA Swamp Cypress: all have distinctive scent but none as memorable as Coast Redwood.
A  Cedar-of-Lebanon, de-rigueur for every aristocratic house in centuries past droops gracefully outside the main entrance, and in the same area there are groves of the more prosaic Horse-chestnut (aka Conker Tree). These two species do however share one feature: they are nowadays very rare, endangered even, in their aboriginal habitats, the mountains of the Middle East and Cyprus, and the Caucasus respectively. Thank goodness for parks, gardens and arboreta, Arks to help species from seriously troubled parts of the world survive into the future.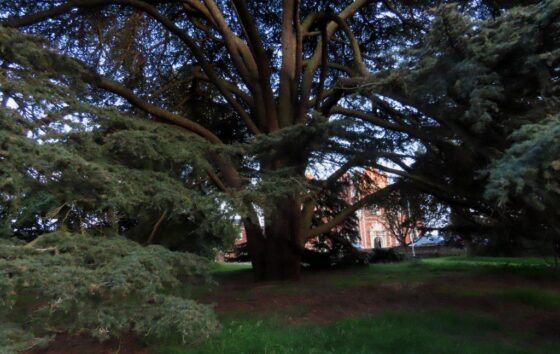 As the sun set around a quarter past eight,  twilight soon descended and we set up camp by the lower lake to await the emergence of bats. It started slowly but within an hour, just before it was fully dark, we were among them in abundance, between the trees, overhead and over the water. With the bat detectors we recorded mainly Soprano Pipistrelles, but also Common Pipistrelles and Daubenton's Bats joining the feeding frenzy, a wonderful end to a lovely walk.
That's it now for #WildEssex in August. Our next planned trips are to Wrabness Nature Reserve 4 September (also an evening trip) and Brightlingsea on 18 September, our annual charity event, this time supporting the wonderful work of Springmead Garden.