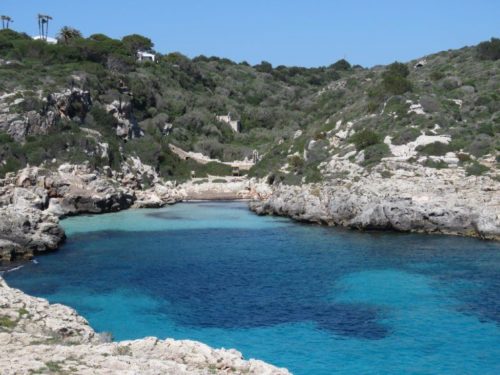 Over the past five years, my tours to Menorca have been restricted to the autumn: an arid landscape, enlivened by birds, both resident and migratory; the second spring of flowering bulbs; and an array of exciting, often large insects – see here for example.
What a contrast to last week: a wet winter has stimulated the island into bloom, with an abundance I have rarely seen before. Fields of Crown Daisies, sheets of Tassel Hyacinths and Wild Gladioli, banks of Italian Sainfoin, and orchids almost everywhere. Pyramidal, Sawfly, Mirror, Small-flowered Tongue and Bumblebee were the commonest, with fewer Yellow Bee, Violet Bird's-nest and Balearic – pretty much all that we can expect to see on Menorca at this time of year.
Most of the endemic plants were not yet in flower – for them it is best in May – but Balearic Cyclamen and Dragon Arum, together with Senecio rodriguezii and Astragalus balearicus gave us plenty of localised botanical interest.
Despite the absence of significant falls, migrant birds were trickling through, and our frequent wanders down the drive of Matchani Gran often produced northern migrants -Common Redstart, Wood Warbler and Pied Flycatcher – along with local-breeding summer visitors – Balearic Woodchat Shrike and Orphean Warbler – and the resident Hoopoe, Stone Curlew and Booted Eagle. Elsewhere, great views of Bittern, Blue Rock Thrush, Egyptian Vulture and Audouin's Gull contributed to a week's total of 92 species.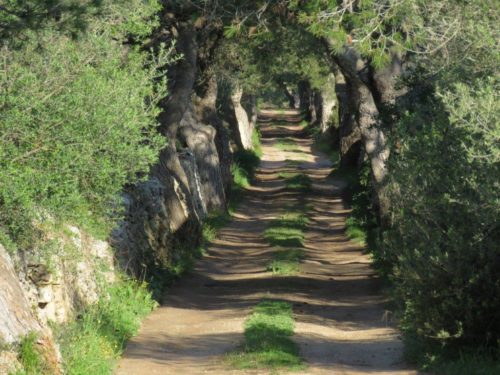 Insects were relatively few and far between, and generally quite small. However, small doesn't necessarily mean insignificant as the Golden-striped Tortoise-beetles below show.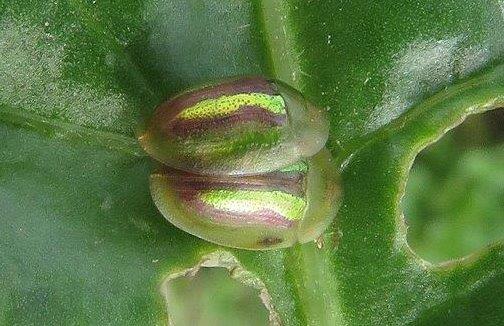 Add to that Mediterranean Demoiselle, Oil-beetle, Egyptian Locust and a Chinese Oak Silk-moth, as big as my hand….
….and Balearic Scorpion, Hermann's Tortoise, Moorish Gecko and the spectacular landscape and geology, all the elements were in place for a very successful trip, despite somewhat indifferent weather. 
As always with Honeyguide tours (and uniquely so), each participant on every tour pays a surcharge which goes directly to conservation projects in the places we visit. From our Menorcan trips, we support GOB Menorca – Grupo Balear de Ornitología y Defensa de la Naturaleza, the Birdlife Partner and main environmental voluntary body in the Balearics. This year the donation amounted to some €600, equivalent to around thirty memberships for an organisation which relies for funding almost wholly on membership receipts. And that membership is just 1350 people….
My previous blog details some of the projects run by GOB, and especially the Agronatural Farms project which our donation will go to support, as we heard from GOB President Carlos Coll who visited one evening in recognition of the value of our support.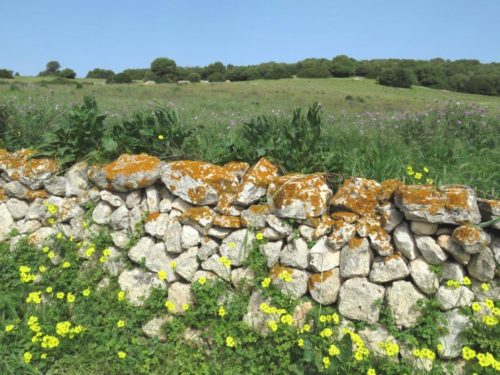 Thank you Menorca for providing us with such a super holiday, fittingly in the year it celebrates its 25th year as a UNESCO Biosphere Reserve, and thank you GOB for helping to keep the island like we want to see it!
For more information about GOB Menorca and its work, please visit english.gobmenorca.com
If you enjoyed reading this and would like to know more detail about the trip, a fully illustrated report will be on the Honeyguide website honeyguide.co.uk in due course.