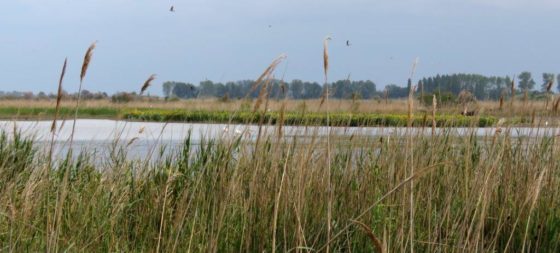 My second Honeyguide trip of the year, and for the second time I was treated to a new destination: the Camargue, between Montpellier and Marseilles in southern France. Formed in the delta of the Rhône, it is a huge wetland, renowned throughout Europe for its wildlife, cultural landscapes and rural industries, especially salt-making and rice-growing.
Although far from complete, as a result of drainage, the wetlands comprise a complex of rice fields, lagoons, reedbeds, Tamarisk hedges, salt pans and marshes, each with is own distinct wildlife, reflecting both land-use and salinity. Many waters were bird-free; others had gulls, Black-headed or Mediterranean, but not often together; especially towards the sea, terns came to prominence, with a few northbound waders; and just a few ducks – Mallards, Shelducks and Red-crested Pochards. But it was outstanding for the most upstanding birds, the long-legged waders, herons, egrets, ibises, storks and of course Greater Flamingos, which along with white horses are the iconic sights of the Camargue.
This meant some searching by minibus to get among the birds, but that was welcome during the first half of the week, when it was unseasonably cold, windy and wet. At such times. visitor centres came in useful as well, often associated with excellent reserves. La Capelière  was a wonderful mosaic of most Camarguais habitats, all accessible by boardwalk: centrepiece of the reserve was a hide overlooking a breeding colony of Black-winged Stilts, watching and being watched by a Coypu, with European Pond Terrapins in the ditches and a Stripeless Tree-frog on a viewing platform, highly appropriate as it lends its name to the trail: 'Le Sentier des Rainettes'.
Scamandre reserve was similarly well-provisioned, all the better to enjoy the airport-style procession of Glossy Ibises, Great, Little and Cattle Egrets, Grey, Purple and Night Herons overhead, and watch the fearless Squacco Herons feeding in the shallows. This site should have been superb for Odonata, especially as we visited in warm, calm weather, but only three species was a strong indication of what seemed to be a late spring.
Some other highlights included a couple of beds of Iris spuria among the ubiquitous Yellow Flags; Aristolochia rotunda in almost malevolent flower,  being demolished by Southern Festoon caterpillars;  a small lagoon with all three species of marsh tern – many Whiskered, several White-winged Black and a few Black Terns; and legions of Common Swifts in the skies overhead. Presumably (hopefully, given their sparse arrival back home) they were still on their way north, and indeed numbers were much lower by the end of the week.
One final sight of note came without much wildlife at all. The industrial salt-pans around Salin-de-Giraud presented a dramatic abiotic landscape, white mountains of salt standing proud from the pink lagoons, hypersaline waters shot through with the essence of flamingo.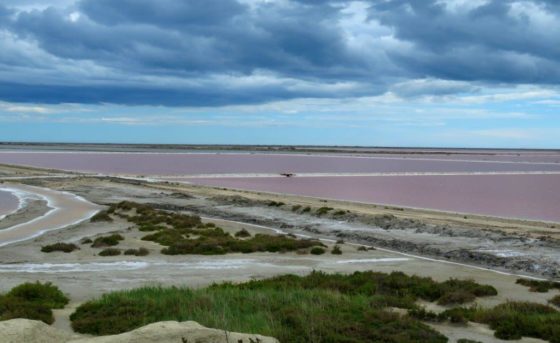 Just to the east of the Rhone lay another different world. La Crau is a cobbly steppe area, the Alpine outwash plain of the River Durance before its course was diverted during the Ice Age. Flat, stony and grassy, ideal for a range of steppe birds – Roller, Lesser Kestrel, Stone-curlew, Calandra Lark and Pin-tailed Sandgrouse – although the intense heat-haze made viewing difficult.
Turning our sights inland, we visited the magnificent Pont du Gard, a Roman aqueduct across the River Gardon. A 'must see' despite its popularity, tourism being catered for relatively tastefully, and it is surrounded by wildlife, from Common Redstarts singing in the trees, to Rock Sparrow and Common Wall-lizard on the bridge itself.
No so for our other inland destination, Les Baux: historic maybe, but crowded, noisy and dusty, crammed with every sort of shop one could never want, a tourist tat-trap. Not surprisingly, Alpine Swifts from the viewpoint were just about all there was to see…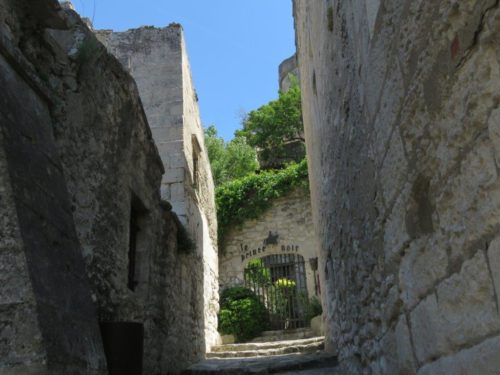 Fortunately, the village is set within Les Alpilles, so we had preceded the tourism terrors with a lovely ramble through the limestone hills, ablaze with colour – vivid blue Beautiful Flax and Blue Aphyllanthes; yellow and white Rock-roses; crinkled pink Cistus albidus….
… and where there are flowers, so there were insects, including a range of stunning jewel-beetles ….
.. and where there were insects, so there were predators, spiders lurking at every turn. Watchful jumping spiders waiting to pounce…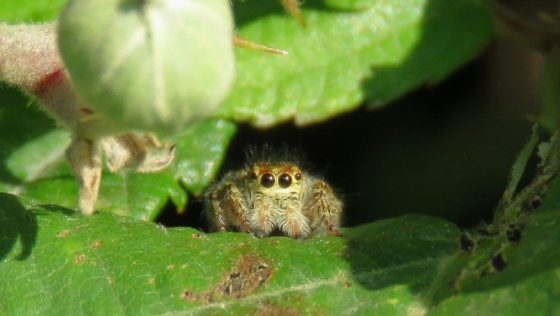 Crab spiders ambushing the unsuspecting pollinators of 'their' flowers. Time and again, the sight of an uncommonly still bee or fly dangling from a flower on closer inspection proved to be in the jaws of its nemesis.
And in a Gothic flourish of sex and death, the sight of a tiny male Thomisus onustus precariously mounting a much larger female while she was otherwise occupied in dealing with a paralysed bumblebee was for me one of the sights of the week!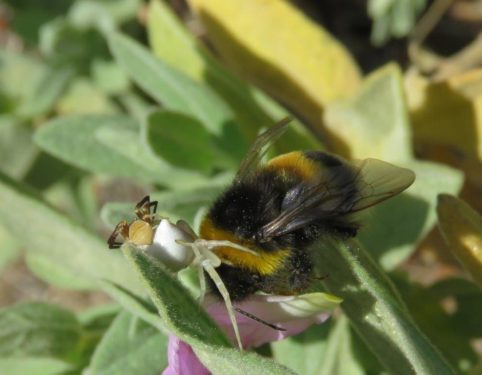 A fully detailed illustrated report with lists will be found on the Honeyguide website in a few weeks. In the meantime, just a random selection of additional photos of some of the bugs and beasties and more of a wildlife-filled week.
And here is the link to the report!