On my way to leading walk from Burnham on Crouch, I took the opportunity to do something I have been meaning to do for nearly 40 years, to visit the so-called 'petrified ' forest of Dengie, the amazing Mundon Oaks.
On a dull day, they presented a stark and mysterious sight, one that is probably best captured in monochrome…
Aged at somewhere around 800 or 900, these oaks died standing in middle age several centuries ago, probably as a result of saltwater incursion from the Blackwater. That has to some extent preserved (albeit not petrified) the trunks, though they are now showing the wear and tear of the centuries, and bits are dropping off. My advice if you want to see them, don't leave it four decades like I did: by then they may exist only in photos and the collective Essex memory …
… and if you go, another 'must see' is the remote, grade 1-listed St Mary's Church.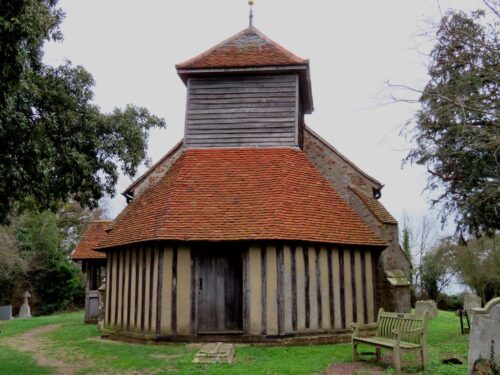 With parts dating back to the 14th century, and on the probable site of a previous Saxon church, clearly this was once a place of importance, standing alongside the ancient pilgrim route to St Peter's Chapel on the wildest, far-flung edge of Essex at Bradwell.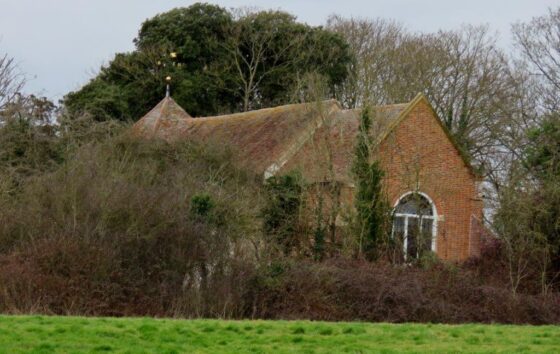 The church almost found itself suffering the future fate of the oaks, of collapse and mouldering into the earth. But thanks to the sterling work of the wonderful, and evocatively named charity, the Friends of Friendless Churches, dedicated to saving these unsung gems of our architectural and social history, it has been rescued and restored from the jaws of dereliction.
It's just a pity that there is no way to turn back the hands of time for the trees….