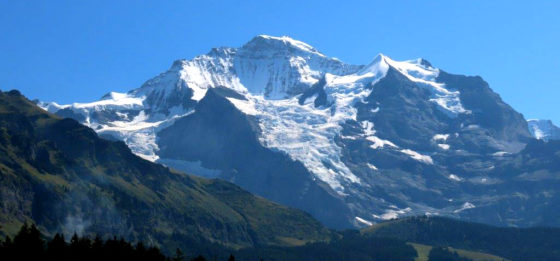 At the very end of August, we made our first trip to Switzerland, and had our first taste of long-haul rail travel. The rail experience was superb, each train on the journey there and back on time, to the minute, clean and comfortable, as we watched the landscapes of France slip by. And in the Alps, the local trains and cable cars getting us to high altitude with ease, again on time, regular and with exemplary integrated public transport information, on train and station. We are now proud to be part of the 6% club, as compared with the carbon cost of flying.
The journey down was broken in Strasbourg, two half-days to explore the abundant historic delights of La Petite France, the Gothic Cathedral (the fourth-tallest church in the world) and the Rhine-side wildlife. One abundant feature of the attractive floral displays was the Brown Marmorated Stink-bug Halyomorpha halys, new to us, and new to Europe as recently as 1998 when it arrived from the Far East on roof tiles imported for repairs to the Chinese Garden in Zürich. One to watch this, as it is starting to be found in pest proportions on fruit and vegetable crops, both in Europe and North America.
Another non-native insect was Isodontia mexicana, a North American wasp which is now established in Southern Europe, and seemingly at home – last year I even saw it apparently migrating south through the French Pyrenean valleys in September.
And so to Switzerland and the Bernese Oberland, a place of stunning mountain scenery. We were staying in the delightfully traffic-free village of Wengen, overlooked by the Jungfrau massif, from where we had easy access to the higher ground by train and cable car. The alpine meadows around 1200m were blooming again after the first hay cut, with Knapweeds and Willow Gentian, Masterwort and Yellow-rattle, Eyebright and Purple Lettuce, among many others.
In perfect weather and a landscape relatively unscathed by agricultural poisons, insects abounded. Butterflies included several Fritillaries, Marbled White and Sooty Copper, among a whole host of other moths, bees, flies, beetles and bugs.
The timing of our trip was deliberate, to visit when the snow cover was the least and hopefully find some of the botanical specialities at high altitude. Highest of all, Jungfraujoch – 'the Top of Europe' – at 3454m was almost above vegetation, though the few areas clear of snow had tussocks of hardy flowering grasses. And very little else, aside from begging Alpine Choughs and magnificent views, at least when the clouds parted. Magnificent, albeit worrying to learn that the glaciers are only a shadow of their former selves, melting as a result of climate breakdown.
500m lower down, the summit of the Schilthorn was substantially snow-free, and high alpine flowers were on show, their relatively large flowers (to attract the limited number of pollinators at those altitudes) springing from cushions and mats of rock-hugging foliage.
Again the food-beggars were out, here a Snow Finch, but sadly no Ibex to be seen, although a group of Chamois as we headed back down was some compensation.
The Männlichen cable car from Wengen took us to 2300m, a ridge-top with Snow and Field Gentians, Monkshoods and Grass-of-Parnassus. A Stoat flushed a fledgling Alpine Accentor, and it was here we saw our only Golden Eagle: this part of the Alps is sadly lacking in large predators and vultures.
Of course, plants on extensive mountains can be difficult (or dangerous) to search out, so the Alpine botanic garden of Schynige Platte was a final day treat, at the top of an incredibly scenic cog railway, slow and expensive but absolutely worth it. Surely this is the most picturesque botanic garden in the world, with an unsurpassed collection of Swiss native alpine flowers.
As always, the flowers were only a part of the natural festival: Slender Scotch Burnet, Damon Blue, Dusky Grizzled Skipper and Painted Ladies were visiting the blooms, and Common and Green Mountain Grasshoppers and Wartbiters abounded in the flower beds. Presumed migrant Tree Pipits passed overhead, the wader-like piping of Alpine Marmots drifted from the more distant rocky slopes.
All the above, and much, much more. As always, a blog like this can only touch upon the absolute highlights of a week, and then only those that fit easily into the overall narrative. But there was so much more: take the the weeping brackets of Fomitopsis pinicola (a phenomenon known as guttation)…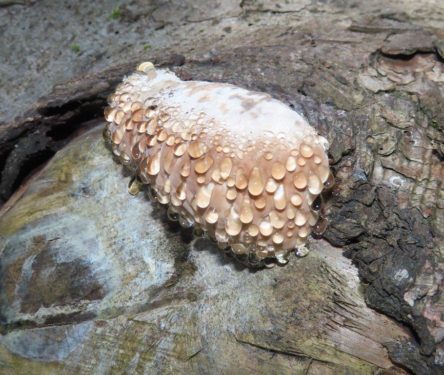 …on a similar theme, a Noon-fly blowing bubbles…
…and on one memorable morning, swarms of unidentified insects in scintillating masses appended to seemingly every tree top…
…the awesome power of the Trummelbach Falls, both over and underground, but impossible to fully capture visually…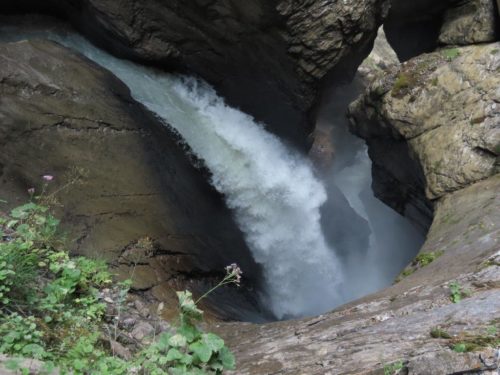 …and simply stunning scenery in every direction. And while expensive, as expected, it didn't cost the Earth too much.